General Contractor In Maryland
The Final Cut Home Improvement LLC
A trustworthy contractor in your neighborhood

Our Contracting Services
We are a trusted and experienced contractor providing top-notch remodeling and renovation services in the home improvement industry. With a commitment to quality craftsmanship, excellent customer service, and attention to detail, we strive to bring our clients' visions to life, delivering exceptional results that exceed expectations.


About Our Contracting Company
We're a trusted contractor serving clients all across Maryland.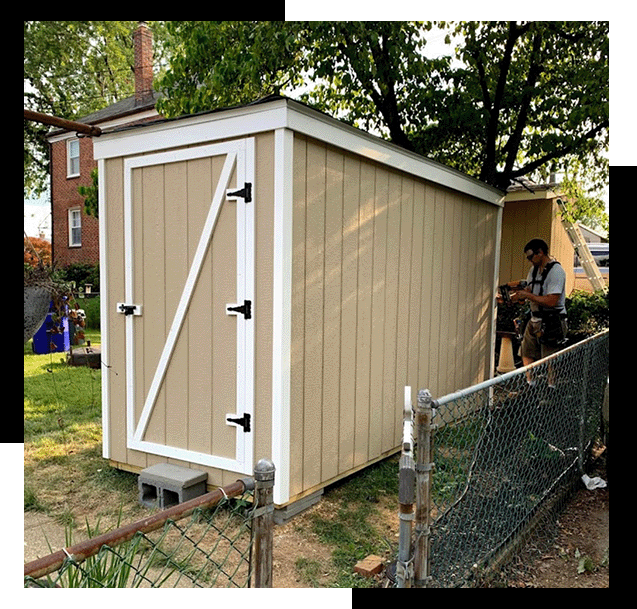 YOUR home is OUR priority
Have you ever had a contractor start working on your home only to put it on pause to finish another job? We understand that frustration which is why we commit 100% to one job at a time.
What our customers are saying
"Thanks so much to Andrew and his team"
"I truly cannot say enough wonderful things about Andrew (owner) and his team at The Final Cut! From our initial consultation to the final day on-site, they were detail-oriented, time- and cost-effective, and extremely professional. Our screened in porch and decking turned out better than I could have ever imagined. I felt as though all of my requests and preferences were considered throughout the entire process, resulting in an amazing extra outdoor living space for our family!
Thanks so much to Andrew and his team for a job (above-and-beyond) well done!"
- Jill
"We love our new space"
"We are so pleased with the beautiful covered deck built by the The Final Cut, LLC. Andrew and his crew worked hard to get the job done, arriving early and staying late. Their attention to detail and professionalism throughout the process was impressive. We also appreciated the clear proposal and the consistent communication throughout. Andrew helped us to work through decisions with clear explanations of the options. We love our new space and definitely recommend contacting The Final Cut, LLC for your next project!"
- Tracy
"Andrew and company do great work"
"Andrew and company do great work and I'd recommend them to anyone. Not only is the work great, but Andrew is a trustworthy and reasonable person. We will happily use The Final Cut next time we need work done."
- Patrick
"The end results speak for the quality of the work"
"Andrew replaced my siding after an accident ripped off much of it and part of my roof. He game a fair estimate, explaining my options from the start, and sticking to the provided estimate. As other eventualities rose, he would contact me immediately, again providing options and fair pricing. Everything he did was transparent and the end results speak for the quality of the work. Final Cut worked steadily each day and finished the entire project expeditiously.
Aside from all that, Andrew is a good guy who clearly cares that his customer is satisfied with the work being done. He never seemed consumed with getting it done but rather doing it right."
- Eric